HERETICS AND HORRORS TOUR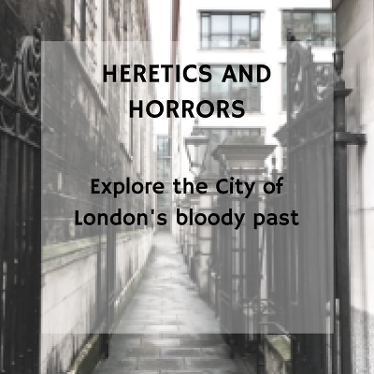 It's time to take off your rose-tinted spectacles as we explore the daily horrors of living through key years of London history including the Great Plague, the Great Fire of London and the Blitz.
Walk along the medieval street plan of the City of London. How would people have lived during the Great Plague? What did they do to try and avoid this deadly disease? Why were cats and dogs no longer safe on the streets? What were Watchmen paid to watch?
We will discuss how Bloody Mary earned her name, was she as bad or worse than her father Henry VIII? and why did people fear her? Were body snatchers a necessity? To what lengths did people go to to stop their bodies from being stolen?Did Sherlock Holmes really jump?
Authentic different tour
Meet other adventurous souls
Uncover London's gruesome past
Start: St Paul's Station | Finish: Smithfields
Duration: 90 mins | Step-free access
This is your chance to walk around the City of of London exploring different themes such as social history, art and literature or architecture and the built environment.
My walking tours often start and end at a London Tube or Overground station.
Suitable for all age groups. Please note all children must be accompanied by an adult.
All tours are non-smoking.
How to join a walking tour:
HERETICS AND HORRORSTOUR REVIEWS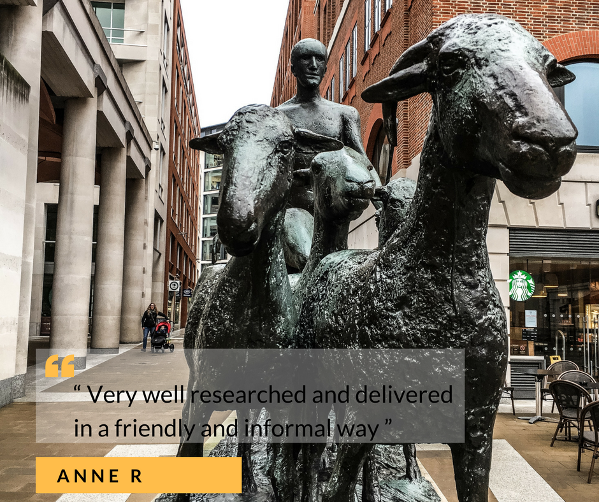 Hazel did an amazing job protecting us from the elements and providing us with fun and interesting information. She was on time, polite, informative, funny and very accommodating. Will definitely take another tour with her when I visit London again! Karaline, Athens
LondonTourGuide.co.uk is part of London Guided Walks Ltd, providing public, private and bespoke tours in London.
Site by Hazel | Photographs by Hazel or Ian
© 2017 London Guided Walks Ltd - All Rights Reserved | Website Privacy & Cookie Policy