There's something here for everyone! A wide variety of well-researched public

and private tours

in the Central London (zones 1 and 2)

are available.
Central London walking tours include searching for the 'Seven Noses of Soho' and other street art, following in the footsteps of Oliver Twist and the Artful Dodger, visiting film locations of Harry Potter.
Explore the blueprint of a lost Tudor palace, uncovering often ignored Georgian London squares and going back in time to bustling and progressive Victorian London.
How to join a walking tour:
1. Buy your ticket using the calendar below
2. Meet Hazel, your London Tour guide at the designated meeting place. See you soon!
BUY YOUR TICKETS ONLINE HERE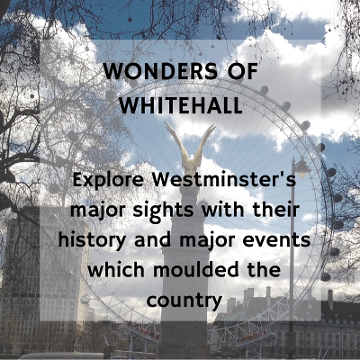 WONDERS OF WHITEHALL TOUR
If you only have time to do one tour in London then this is it.
Uncover the lesser known history of Whitehall including a Tudor palace, notorious monarchs & world class architecture.
Start: Westminster
Finish: Horse Guards Parade
Duration: 90 mins | Step-free access
"Whitehall Walk" Well prepared and informative walk of about 90 mins at a leisurely pace. Time to respond to questions from the group which yielded much further insight. - Abigail, Manchester
Explore medieval to modern day royals on our Royal London Tour.
See and hear what the tourists miss including a usurped queen, the elite sport of falconry and erotic furniture.
Start: Charing Cross Station
Finish: Buckingham Palace
Duration: 90 mins | No Step-free access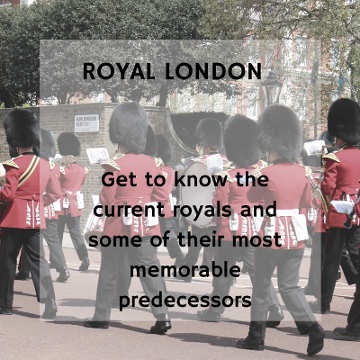 "Royal London" Really enjoyable and informative walk with friendly and knowledgeable guide Hazel. Learned fascinating facts that made it very worthwhile. Caroline, Barking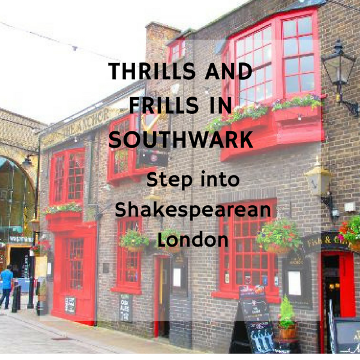 THRILLS AND FRILLS IN SOUTHWARK
Hear remarkable true accounts from Roman Britain all the way up to modern day, whilst exploring familiar territory for world-famous writers such as Shakespeare, Charles Dickens and Chaucer.
Start: London Bridge Station
End: Blackfriars Station
Duration: 90 mins | Step-free access
"Thoroughly enjoyed yesterday's walk; inspired to go for a wander with my camera sometime soon!" Dene, Kent
Follow in the footsteps of Oliver Twist and the Artful Dodger on their final leg of their journey through London to reach Fagin's lair as described in Charles Dickens' Oliver Twist.
Start: Angel Station
Finish: Farringdon Station
Duration: 90 mins | Step-free access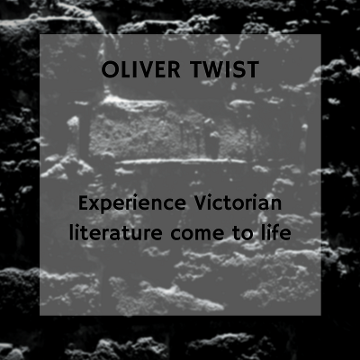 "Hazel was an excellent raconteur and evoked the sights, sounds and smells of Oliver's first meeting with the Artful Dodger with many entertaining stories." Cath, Melbourne, Aus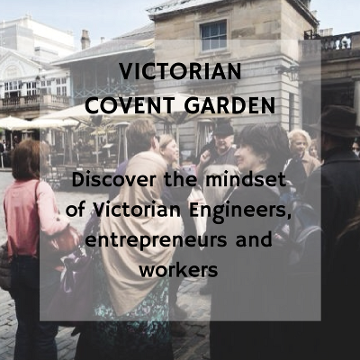 Discover the mindset of what it truly meant to be Victorian.
How long would it take you to die if being burned at the stake? What did being hung drawn and quartered entail? Who ended their lives in public agony, why, and to what end?
Start: Charing Cross Station
Finish: Covent Garden
Duration: 90 mins | No Step-free access
It was a most enjoyable afternoon, walking and learning about the Victorians in London. A fresh view of well know streets, with a fantastic, knowledgeable and inspiring guide! I was my first, and certainly won't be my last!! " Meryl, Kensington
Learn about the history behind some of Soho's architecture, celebrities and facial features in an ever changing community.
Start: Covent Garden Station
Finish: Covent Garden
Duration: 90 mins | Step-free access
Adults only - contains adult material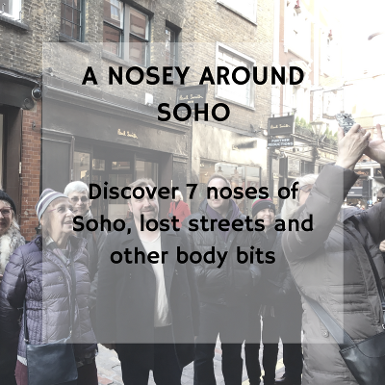 "Noses of Soho" Met Hazel at Covent Garden Station and the walk started in the adjoining street where she pointed out two plaster ears.She then showed us a quirky little alley way dating back to the 1700's.Then it was of to Admiralty Arch to start out search for the 7 noses of Soho. Hazel was very informativeand I was especially happy that she had a microphone, unlike a lot of London walks.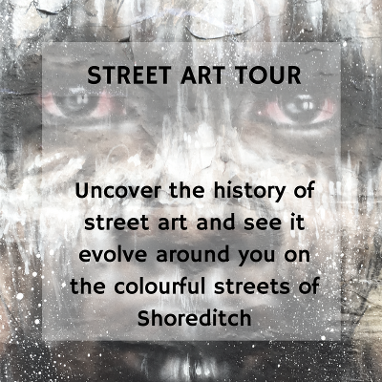 Love Street art or want to know a bit about it? Join us for a street art tour mixing the street art, their artists with the history of the immediate area.
Start: Shoreditch High Street Overground station
Finish: Shoreditch
Duration: 90 mins | Step-free access
You've seen the films and read the books, now discover Harry Potter's London on a walking tour.
Our Harry Potter London walks are fun and engaging .Release your inner child!
Start: London Bridge
Finish: Leadenhall Market
Duration: 90 mins | Step-free access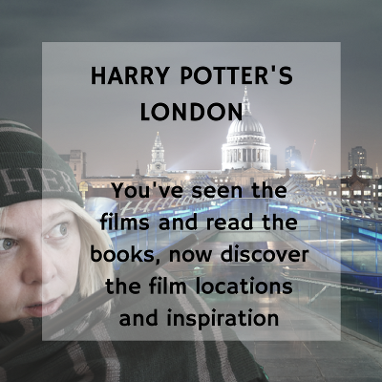 Before the tour I would have said it was my daughter who was the Harry Potter fan but now I reckon we all are. Thanks Hazel! Moira, Kent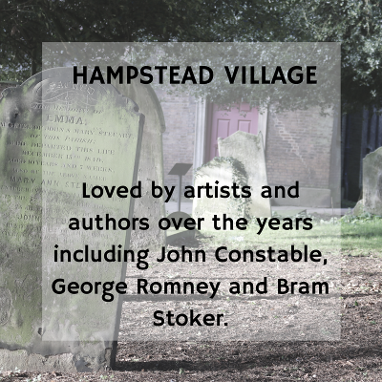 Hampstead village has attracted the rich and famous over the last two centuries. It's not surprising there are plenty of historical plaques to show a glimmer of its artistic and glamorous past.
Start: Hampstead Tube Station
Finish: Pergola Gardens
Duration: 120 mins | No step-free access
"Superb! I lived couple KM from Hampstead so frequented area regularly till couple years ago. However was flabbergasted, captivated on this walk from start to finish by amazing organiser who knew area & history like the back of her hand. My best London walking group, can't wait for their next walk!!" Ashwin
For some, reputation is everything. Now a world leading performance venue Sadler's Wells and it's area has had a long and changeable past.
Start: Sadler's Wells Theatre
Finish: Sadler's Wells Theatre
Duration: 90 mins | Step-free access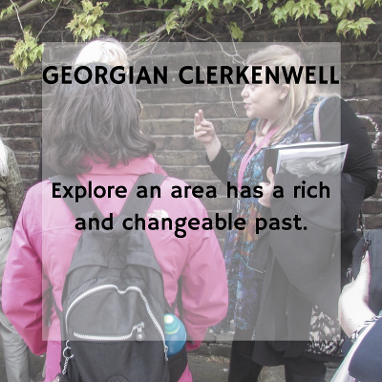 "Sadlers Wells walk" Fascinating walk around Clerkenwell which introduced me to a hidden area of London I didn't know at all despite knowing all the main roads in the same area. Great leader, friendly, knowledgeable and humorous. I would thoroughly recommend and will be joining more walks to explore more secret corners of London.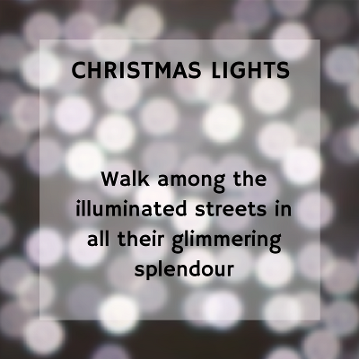 Explore London by night as we walk among the illuminated streets in all their glimmering splendour.
Discover hidden passages and shopping arcadesaccompanied by historical stories of those shopping and living in the area.
Start: Covent Garden Station
Finish: Carnaby Street
Duration: 90 mins | Step-free access
"I would highly recommend this Christmas Lights Walk as Hazel went out of her way to make all of us feel welcome and to amaze the group with interesting stories and bits of information on the department stores and shops along the way." Laura, Italy
What is a walking tour?
They are a chance to walk around different parts of London exploring different themes and often start and end at a London Tube or Overground station.
Spend a couple of hours with like minded people. Post walk drinks are often available at a local watering hole near to where the walk ends. All tours are non-smoking.
Can't find a walking tour that suits your schedule?
With a private tour you select a date and time to suit you. Here are or private tours in zones 1-2 London:
LondonTourGuide.co.uk is part of London Guided Walks Ltd, providing public, private and bespoke tours in London.
Site by Hazel | Photographs by Hazel or Ian