We provide walking tours around London. They are a chance to walk around different parts of London exploring different themes such as social history, art and literature or architecture and the built environment.
Walking tours often start and end at a London Tube or Overground station.
You can chat to fellow attendees and enjoy a couple of hours with like minded people i.e. people who like a bit of history who like to walk whilst being sociable. Post walk drinks are often available at a local watering hole near to where the walk ends.
All tours are non-smoking.
How to join a walking tour:
Explore the network of courts and alleys Dickens knew so well and which he wove into his works.
A Christmas Carol is probably Charles Dickens' most famous novel. Join us on a 90 minute tour of the City of London where Ebeneezer Scrooge lived and worked. Even though the spartan offices of Scrooge and Marley are never precisely located clues are hidden in the text which help us track the business down.
Charles Dickens was prompted to write A Christmas Carol as his response to the evident evils of capitalism; but it was also an attempt to pay his ever-increasing unpaid bills. Six weeks after visiting Manchester where the fancy first occurred to him, his novella was complete. Dickens was in the event underwhelmed with the profits it generated, but his story went on to become synonymous with the modern Christmas ideal.
Learn about the social and political history of this area as reflected in Dickens' great ghost story.
Hazel's fascinating exploration of Charles Dickens' Christmas Carol took us tothe East End financial district of London. Again lots of hidden locations, alleyways and recognisable Dickens landmarks with the highlight being the amazing Leadenhall Market, which was truly magical! Lots of Christmas Carol references and social historical observations that really (given a little imagination) took you back to Victorian London. It was brilliant just to lose one's self for a couple of hours in the world of Charles Dickens… The walk came complete with a Humbug, but definitely not a 'Bah! Humbug!' Carol & Barry, Ipswich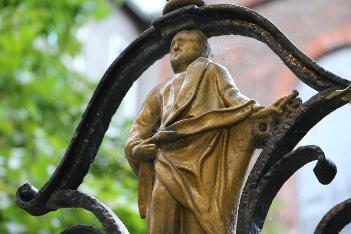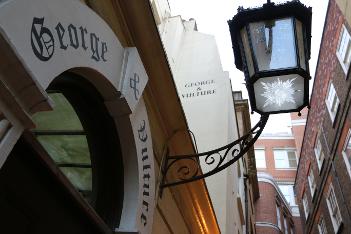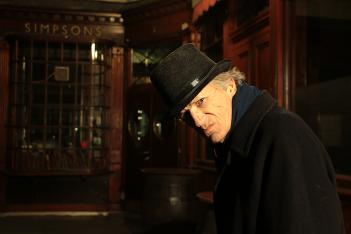 A Victorian Christmas Tour
The walk starts at St Paul's cathedral, through old streets of London, exploring lives the Victorians at Christmas, dipping into Charles Dickens' 'A Christmas Carol'.
The City of London is awash with narrow alleyways reminding us of it's historic past and it is on this walk where we have the opportunity to explore their evocative nature.
At the beginning of the 19th century Christmas was hardly celebrated. Many businesses did not even consider it a holiday. But by the end of the century it had become the biggest annual celebration and took on the form we recognise today.
It is on this walking tour we delve into what makes a Victorian Christmas and explore well know traditions which may be older than you think.
It was great fun going with Hazel from St Paul's Cathedral to Somerset House on Boxing Day to discover the Victorian Christmas - the origin of Christmas cards, Christmas crackers and 'bah humbug'. She was so knowledgeable and we learnt a lot in a very short space of time. Everyone enjoyed the 90 minute walk. " Tavani, London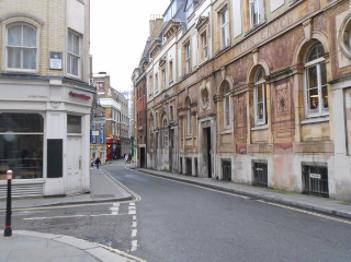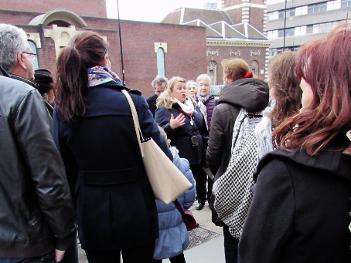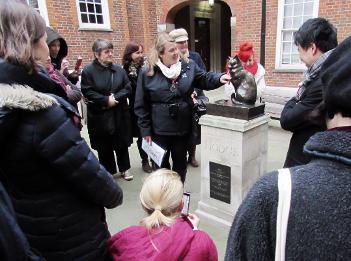 London's Christmas Lights are recognised the world over for their artistic inventiveness across some of the city's most iconic streets.
Explore London by night on this 90 minute Christmas tour, when we walk among the illuminated streets in all their glimmering splendour. We discover hidden passages, fashionable Mews and meticulously decorated designer shops accompanied by historical stories of those shopping and living in the area.
In addition to the visual spectacle you will discover the stories behind the lights, the award-winning window displays and some of the shops which made the West End what it is today.
"The brilliant Christmas Lights Walk took us around Soho, Covent Garden & other notable West End locations and arcades and was simply stunning! Hazel told us the history of various locations and took us through a few interesting hidden back streets and alleyways around Soho that really enhanced the London Christmas experience. A totally fantastic way to spend a couple of hours on a crisp December Yuletide evening! Definitely a walk not to miss!" Carol & Barry, Ipswich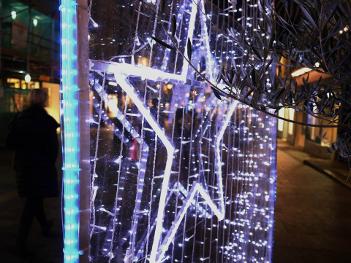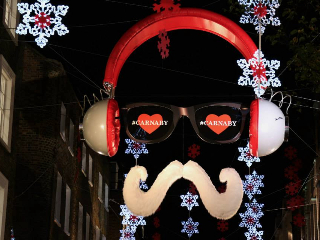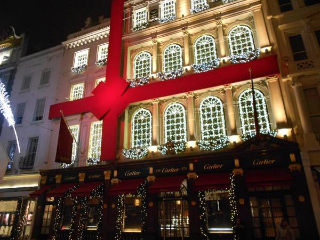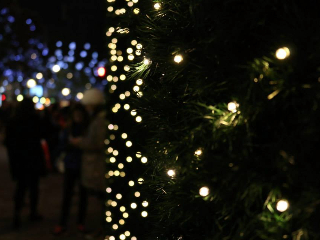 LondonTourGuide.co.uk is part of London Guided Walks Ltd, providing public, private and bespoke tours in London.
Site by Hazel | Photographs by Hazel or Ian
© 2017 London Guided Walks Ltd - All Rights Reserved | Website Privacy & Cookie Policy