"Deserves six stars!" Hazel presents a combination of fascinating historic and contemporary information in an engaging and entertaining way. Have coffee with her afterward the walk for interesting discussions and ideas for getting the most out of your London visit. Thanks, Hazel.
"Informative" I have done 3 walks so far with Hazel, I have found her to very friendly and makes people feel at ease whether you're alone or with someone. She makes the walk very interesting and I have found her to be very informative. She welcomes questions and does her best to answer them all. I would recommend a walk with Hazel to everyone whether local or just visiting.
"Hazel is extremely knowledgeable about her topics and keeps great momentum with the group to keep everyone interested. I'm really looking forward to joining her on another walk again! " Prithi
"Fabulous London Walk" Hazel is friendly, energetic and enthusiastic and pointed out bits and pieces of London's fascinating history as she guided us through a most interesting route. You will not be disappointed; she is thoughtful, fun and very knowledgeable - able to answer a plethora of our questions with an almost encyclopaedic knowledge of this great city.
"GETTING BELOW THE SURFACE" Once you've been on a walk with Hazel you'll be back for more! She's most welcoming, very knowledgeable and has hunted out those quirky details which you tend to remember over the big facts. You come away with a smile having had a really good time.
"A great storyteller and loads of anecdotes about old England" The walk started on time and the guide was friendly and very knowledgeable about the places we visited. She is very skilled in storytelling so that you feel compelled to listen to her!
"The best guide I met" I have been to quite a few of Hazel's walks and they are always unique. Hazel is az excellent guide. Not just that she knows a lot and is very well prepared, but she tells lots of interesting titbits that helps to imagine life as it was before. She points out things that you would never notice, and her storytelling skills are superb. Eva, Paris
"interesting and fun" These walks are always worthwhile and this one was no exception. Lots to see and talk about in this area. Good history, good stories, etc.
Oliver Twist Walk Reviews
"Oliver Twist walk - great for adults and kids" - Took the Oliver Twist walk yesterday with my 10-year old daughter. It was a fab experience that we both enjoyed. Lots of historical facts, engagingly presented, made us really see and relive London as it was then. We'll definitely be doing this walk again.. and other walks offered by Hazel.
"Oliver Twist w/Hazel - This tour, following in the footsteps of Oliver Twist, is very well planned, organized, and executed. Hazel has vast knowledge of London, its history, and all aspects of interest to those who want to learn. We especially enjoyed her articulate style, engaging tempo, and humour. Highly recommended for tourists and Londoners alike! We are repeat customers. Hazel is terrific!
"Interesting and fun walk" - The tourwas really interesting, detailed and pertinent with its title (which is not always so obvious with other walk groups). The guide was enthusiastic and able to make the walk even more interesting and even funny. I have learnt lots of things about Oliver Twist and Dickens's age and I can remember them thanks to the attitude of the guide and her way of explaining.
Victorian
C
ovent
G
arden Walk Reviews
'Guide is knowledgeable funny kind ..beautiful walk through london on a sunny Sunday afternoon ...walk will go ahead whatever the weather though.I would thoroughly recommend.'
"Highly recommended" - These are fantastic walks, with a very well informed and engaging guide. They are a really fun way to learn more about London and its people.
"This was a very interesting walk that included historical and also thought provoking aspects of Victorian life. The Guide was lovely - very personable and inclusive. Although it was a chilly the 90 minutes flew by. I would attend another of her walks and recommend the company to others." Pam E
"Victorian London" -We enjoyed the time spent with Hazel our humorous and knowledgeable tour guide. She really brought that period in history to life. We most certainly will book more guided walks.
A VICTORIAN CHRISTMAS WALK REVIEWS
"A Victorian Christmas" - This was my second walk with Hazel and I thoroughly enjoyed it. There was quite a good group of us and we also had a baby who was as good as gold. The weather was also on our side as the evening was quite a good one to stroll around the Victorian part of the City. Hazel is a very interesting guide and knows lots of facts. I am already looking forward to my next one in the New Year. It's definitely a great way to discover London, even the parts I already knew.
"Victorian Christmas Walk" - Really enjoyed our Victorian Christmas walk with Hazel today. It is really interesting to learn about some of the things that you see everyday in London and also some of the things that you don't see as they are off the beaten track. Excellent.
"Festive Victorian Christmas walk" -Another great walk! This was my second walk with Hazel and again it was both fascinating and fun. As before my baby in his pram joined in and loved the buzz of the friendly group. I shall definitely be back, thanks Hazel!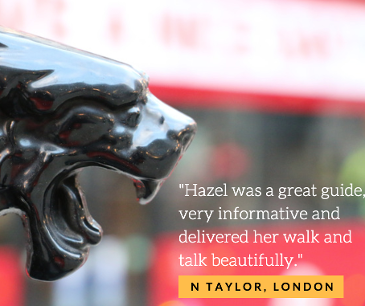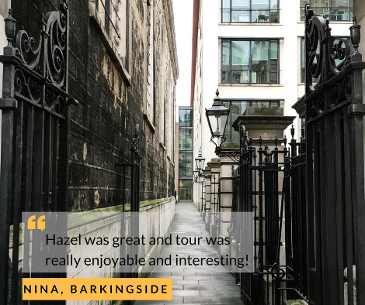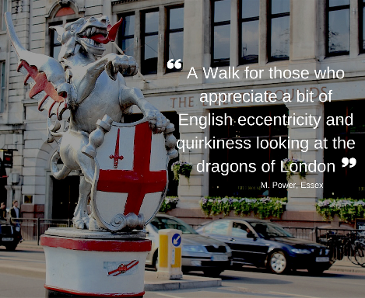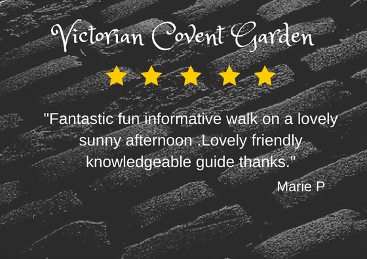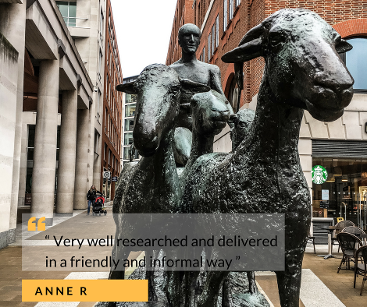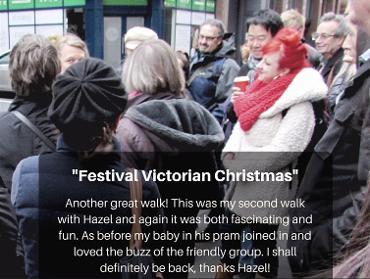 LondonTourGuide.co.uk is part of London Guided Walks Ltd, providing public, private and bespoke tours in London.
Site by Hazel | Photographs by Hazel or Ian